What Is bookkeeping? 
Bookkeeping is the business practice of making and keeping financial records to track the financial health of a company. It is also used to record transactions and maintain an accurate record of a company's finances…
…But Imagine a bookkeeping solution that takes the boring part of your business admin away from you and makes it fun?

Our Bookkeeping Service 
1 Accounts is one of the few bookkeeping services that provide both personalised and automated bookkeeping solutions. We understand that every business is different and so our team of experts provide a tailored service that meets the individual needs of our clients. We offer a variety of services, from helping you set up your cloud-based accounting system and bank feeds, to monthly reconciliations, to providing you with a full set of financial reports. All of our services are tailored to your individual business needs.
1 Accounts is here to make your bookkeeping a breeze. We focus on accuracy and transparency – that way, you can focus on growing your business. Let us handle the financials and you can focus on what matters most for your business.
This Service is only available for existing 1 Accounts Customers 
How It Works

Send The Receipt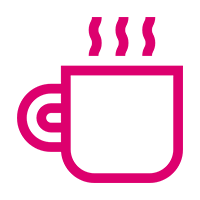 We Will Do The Rest
And that's it! Once they have your receipt, the 1 Accounts team will do the rest!
Fixed fee, multi-award winning online accounting services for businesses.