Comprehensive partnership accountancy services from expert accountants

Have you recently formed a partnership to make running your business smoother? Whilst it eases the responsibility on your shoulders, it can make handling your accounts difficult! If you need some assistance, then our flexible and affordable partnerships service is for you.

If you're new to running a partnership, we know how confusing it can be! Our accountants are specialists in helping businesses like yours. We can help you prepare your annual income and expenditure accounts, your tax review, and even your self-assessment & partnership tax returns.

We've designed our partnerships accountancy service to ensure that you remain compliant at all times. To help with this, we always include unlimited online support, so you can ask us for guidance any time you need it!
+VAT/Month


Annual Income and Expenditure Accounts

2x personal Self Assessment Tax Returns
Completion of personal tax returns for partners if needed

Partnership Tax Return

Unlimited Online Support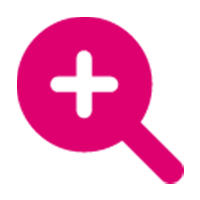 Tax Review

Advice on becoming a Limited Company
View Our Other Services
Sole Trader Service
Are you a sole trader who has just set up their business or is looking for some help with their finances? If so, our comprehensive and affordable sole trader service is for you!
+VAT/Month
The Works
"The Works" service partners with you for tailored business coaching and strategic growth planning, setting your business on the path to soar to new heights.

With monthly check-ins, one-on-one sessions, and thorough evaluations, our seasoned team of financial and business experts will illuminate your business' path and monitor its financial well-being.

Navigating your business' next steps won't be a guessing game anymore. Our service provides you with the tools and knowledge to make confident decisions, leading your business to flourish in its field. We alleviate the financial worry and risk associated with growth, placing the prospect of success directly within your grasp.

Let's transform your business together, taking it from good to great with The Works.
+VAT/Month
Growing Business
Are you looking to grow and expand your business but not sure where to start?

With our popular Growing Business service, we provide comprehensive and tailored support to get you on the path to success. Our team of experts provide comprehensive quarterly reviews and individualised solutions for you and your business. We also provide two director personal tax returns and dividend vouchers.

With Growing Business, you get unlimited access to our team for additional help and advice, giving you the edge over your competitors. Growing Business is the perfect solution to help you and your business thrive!
+VAT/Month
Compliance Only
Welcome to our Young Business service, the one-stop shop for all your compliance needs.

We make starting and running your new business easier and less stressful, so you can get right down to work and achieve success!

With our Young Business service, you'll have peace of mind that you won't be hit with a large tax bill because of errors or non-compliance. Our service also helps you avoid problems down the line by taking all the guesswork out of setting up your business. No matter what kind of business you're starting, Young Business is here to help.

Get in touch with us today to see how we can help make starting and running your business stress-free and worry-free.
+VAT/Month
Fixed fee, multi-award winning online accounting services for businesses.