About us
1 Accounts is a multi-award winning business with accolades from Sage, the British Accountancy Awards, AAT and the 2020 Innovation Group.
"The UK's No.1 Online Accountant" - Sage UK
"Most Innovative Practice 2016" - WINNER - 2020 Innovation Group
"Best New Practice" - WINNER - British Accountancy Awards 2016
"Highly Commended" - British Accountancy Awards 2013 / 2014
Our story
The 1 Accounts story officially began on 23rd December, 2013.  The company was established by directors Paul and Jenni Donno.
It was the start of an adventure, a roller coaster ride into the unknown!  There was a vision, a dream and plenty of ambition and enthusiasm. The reality of the situation however was that Paul and Jenni were embarking on a new business venture on a shoestring with just a handful of clients.  They purchased a couple of desks, 2 laptops and a printer and set up an office from their home in Haverhill.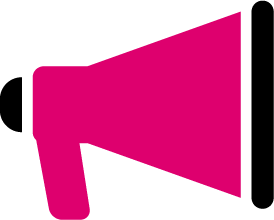 Growing pains…
The first year was tough. Being a pioneer of anything is never easy. Paul and Jenni were relentless in their efforts to get their message out there. It took determination and resilience to keep sending out the same message – the cloud is the future. Often it felt as though the world was not quite ready.
Educating the market, driving new business and delivering all the work for the existing clients was challenging. There were long days and nights. 
But as time went on, life got easier. However, the growth of 1 Accounts has never been a linear. There have been good times, hard times, **** times and times that have tested Paul's patience to the limit, but as Paul will tell you, every difficult conversation or experience is just a learning opportunity. And he's had a few of those!
In 2017, the 1 Accounts business had grown nicely. It was now time to take on the heady heights of cracking the Cambridge market place. So, Paul teamed up with experienced businessman Mark Coplowe to open 1 Accounts Cambridge. Mark covers the Cambridge area and also brings a vast wealth of systems and processes experience to the company. In fact, Mark will be the one who helps your business move onto Xero, get the right workflows and make tailored recommendations for you to automate as much as possible of your business financial affairs.
It's not just about being in the cloud
As an early pioneer of cloud based accounting solutions in the UK, Paul knows that it's not just about swapping your current accounts software for one which you can access in the cloud. The key to success is having up-to-date data at your fingertips and integrating cloud-based applications so that they all talk to each other.
This is why Paul introduced a bookkeeping service in 2017. We were struggling to give meaningful advice to clients because their "books" were either not up-to-date or being badly kept. One of the real advantages of being in the cloud is that you and your accountant can see and work together on the same set of data.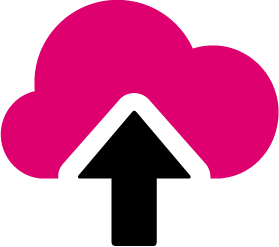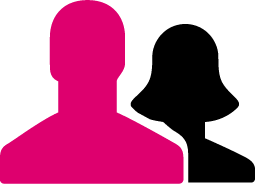 Software we love…
Find out more about the technology we use to operate our business more effectively.
What sets us apart?
Can you relate to any of this:
"My accountant isn't proactive"
"My accountant seems to be stuck looking at the past, whereas I want help with the future of my business"
"We are the ones who are telling our accountant about latest developments in cloud technology"
"We want to move away from manual data entry into automating our business"
You wish your accountant had actually been there, done that and got the t-shirt.
As Paul's lapsing golf handicap will tell you, he's definitely been there. He knows what its like to lose a business, put your house on the line and almost lose it all in the pursuit of a goal. Over a pint in the 19th hole, he'll happily tell you his back story.
Technology drives the business and always has.
1 Accounts uses Xero Accounting, Xero Payroll, Practice Ignition, Karbon, GoCardless, Stripes and Futrli to manage the business. By using these applications 1 Accounts has first-hand experience of the technology and applications that can help a small business to operate more effectively.
Time sheets are a dirty word
1 Accounts does not and never will use time sheets in the business.  Why does this matter? Traditional accountancy firms bill clients for their time – six minutes on the phone, you're billed! That does not happen at 1 Accounts as all clients are on fixed monthly fees.  Not being a slave to time sheets means that 1 Accounts has a happier team and happier clients.
The real deal
1 Accounts were pioneers of online accounts.  Paul was promoting the benefits of "the cloud" long before Making Tax Digital (MTD) came over the horizon.  Many traditional accountants have jumped onto the online bandwagon but they are late to the party and a long way down the experience curve.
If you want to work with a team that really understands the concept and benefits of digital accounts, and who are Xero and Sage Business Cloud Gold Partners, it is time to talk to 1 Accounts.