Accountancy Services
for Limited Companies
Maximise the potential of your business
with our top-notch limited company services.
The Works
+VAT/Month
Welcome to "The Works", our comprehensive suite of services expertly tailored to meet the diverse needs of UK limited companies. This exceptional offering is a blend of mandatory compliance services, business support, and strategic coaching. It's designed to help you navigate the business landscape effortlessly and successfully.

Compliance Excellence
At the heart of "The Works" is our commitment to compliance. We understand the challenges that come with maintaining up-to-date, accurate, and compliant accounts. That's why we handle everything – from preparing annual accounts and confirmation statements to personal tax returns for two directors, and P11D forms for employee benefits. Our goal is to keep your business compliant with the latest UK regulations, providing peace of mind and leaving you free to focus on your business.
Unlimited, Quality Support
We pride ourselves on providing quality business support without the inconvenience of constant time tracking. With "The Works", there's no need to worry about being billed for every six minutes. Instead, we offer unlimited phone and email support, making ourselves available to guide you whenever you need us, for as long as you need.
Dividend Management
In addition to compliance and support, we also manage dividend vouchers. We'll prepare, validate, and distribute them as needed, ensuring accuracy and timeliness.
Registered Office
If you need a credible, prestigious business address, look no further. You have the option to use our location as your registered office, adding a layer of professionalism and privacy to your business.
Monthly Management Accounts
A successful business thrives on the right information. As part of "The Works", we prepare monthly management accounts for your business. These in-depth reports provide valuable insights into your company's financial performance, enabling you to make data-driven decisions.
Business Success Service
Perhaps the most exciting part of "The Works" is our business success service. This feature goes beyond numbers and compliance – it's about growth, strategy, and achieving your business aspirations. Our team will work closely with you, providing tailored coaching to help your business reach its full potential. We'll explore your business goals, strategise together, and set up actionable plans to help you meet and exceed those targets.
Strategic Tax Planning
Balancing your obligations and opportunities, "The Works" extends its expertise to tax planning. Our strategic approach ensures you're not just compliant, but also positioned to make the most of tax benefits. We help you understand, plan, and manage your tax liabilities effectively, turning taxation into an opportunity for savings and growth. With our team on your side, tax season becomes less about stress and more about strategy.
"The Works" is more than a service, it's a partnership. We're here to help your business thrive in an ever-changing landscape. With our experienced team at your side, you're not just running a business, you're crafting a success story. Experience the power of total business support with "The Works" today.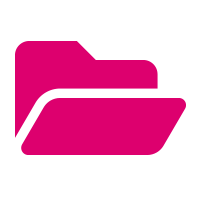 Company Accounts
Completion of your company accounts

Submit Accounts to Companies House
Submitting accounts to Companies House

Corporation Tax Computations
Calculating how much tax your business will owe

Corporation Tax Returns
Completion of your business tax return

Submit to HMRC
All tax returns submitted to HMRC

Company Confirmation Statement
Completion and submission of an annual statement that confirms your company details with Companies House

Unlimited Email Support
Email us anytime at no extra cost!

Registered Office Address
Use our address as your registered office - we'll forward your post

Monthly Review
Monthly review of your business and finances

Full Xero Training and Support
Xero training with our team of experts and support when you need it

Self Assessment Tax Return
Completion of personal tax returns for Directors if needed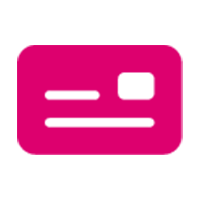 Dividend Vouchers
We will create and supply you with your dividend vouchers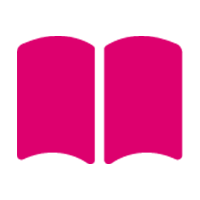 Board Minutes for Dividends
Extra help to plan your business taxes appropriately

Business Tax Planning

Personal Tax Planning
Extra help to plan your personal taxes appropriately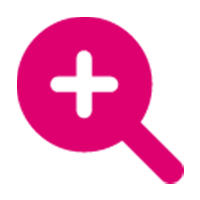 Tax Investigation Service
Full support in the event you get an investigation from HMRC

Completion Of P11D & P11(b) Forms
View Our Other Services
Growing Business
Are you looking to grow and expand your business but not sure where to start?

With our popular Growing Business service, we provide comprehensive and tailored support to get you on the path to success. Our team of experts provide comprehensive quarterly reviews and individualised solutions for you and your business. We also provide two director personal tax returns and dividend vouchers.

With Growing Business, you get unlimited access to our team for additional help and advice, giving you the edge over your competitors. Growing Business is the perfect solution to help you and your business thrive!
+VAT/Month
Compliance Only
Welcome to our Young Business service, the one-stop shop for all your compliance needs.

We make starting and running your new business easier and less stressful, so you can get right down to work and achieve success!

With our Young Business service, you'll have peace of mind that you won't be hit with a large tax bill because of errors or non-compliance. Our service also helps you avoid problems down the line by taking all the guesswork out of setting up your business. No matter what kind of business you're starting, Young Business is here to help.

Get in touch with us today to see how we can help make starting and running your business stress-free and worry-free.
+VAT/Month
Fixed fee, multi-award winning online accounting services for businesses.