Accountancy Services
for Limited Companies
Maximise the potential of your business
with our top-notch limited company services.
Compliance Only
+VAT/Month
Are you seeking an accountant who truly understands the importance of hassle-free financial management for your business? Look no further! We are thrilled to introduce our Compliance Service, meticulously designed to maintain your compliance while delivering the support you need to succeed.
In today's ever-evolving business landscape, navigating the complexities of financial regulations can be challenging. Our Compliance-Only Service aims to alleviate this burden by offering a basic yet comprehensive service that ensures your business adheres to all HMRC and Companies House rules. This allows you to focus on what truly matters: growing your business and achieving your goals.

Our Compliance Service comprises a suite of essential offerings tailored to meet your specific needs. This includes the preparation and finalisation of your annual company accounts, ensuring they are accurate and in line with the latest regulatory requirements. Furthermore, we'll manage the preparation and submission of one personal tax return, simplifying tax season for you. Finally, our team of experienced professionals will handle your company tax return, ensuring you stay on top of your corporate tax obligations.
At our accountancy practice, we pride ourselves on offering exceptional value to our clients. This is precisely why we have chosen not to use time sheets. We understand that questions and concerns may arise throughout the financial year, and we want to be there for you every step of the way. With our Compliance-Only Service, you can ask as many questions as you need without the fear of incurring additional costs.
Additionally, our team of dedicated accountants stays abreast of the latest financial regulations, industry trends, and best practices. This commitment to excellence ensures that you receive accurate, up-to-date guidance and support, allowing you to make informed decisions for your business's future.
Our Compliance Service is designed for businesses with a turnover up to £200,000. If turnover exceeds this, an upgrade to our Growing Business Service may be needed.
In summary, our Compliance-Only Service is designed to provide you with the peace of mind that your business's financial management is in capable hands. By choosing this service, you can enjoy the benefits of stress-free compliance, unlimited support, and the confidence that your business is adhering to all relevant regulations. Let us help you stay on top of your financial obligations while you concentrate on making your business thrive.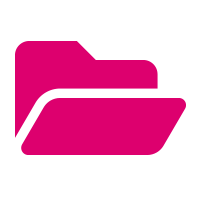 Company Accounts
Completion of your company accounts

Submit Accounts to Companies House
Submitting accounts to Companies House

Corporation Tax Computations
Calculating how much tax your business will owe

Corporation Tax Returns
Completion of your business tax return

Submit to HMRC
All tax returns submitted to HMRC

Company Confirmation Statement
Completion and submission of an annual statement that confirms your company details with Companies House

Unlimited Email Support
Email us anytime at no extra cost!

Registered Office Address
Use our address as your registered office - we'll forward your post

Full Xero Training and Support
Xero training with our team of experts and support when you need it

Self Assessment Tax Return
Completion oftax returns for one director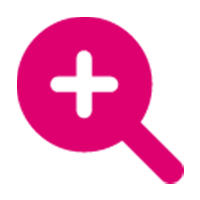 Tax Investigation Service
Full support in the event you get an investigation from HMRC
View Our Other Services
The Works
"The Works" service partners with you for tailored business coaching and strategic growth planning, setting your business on the path to soar to new heights.

With monthly check-ins, one-on-one sessions, and thorough evaluations, our seasoned team of financial and business experts will illuminate your business' path and monitor its financial well-being.

Navigating your business' next steps won't be a guessing game anymore. Our service provides you with the tools and knowledge to make confident decisions, leading your business to flourish in its field. We alleviate the financial worry and risk associated with growth, placing the prospect of success directly within your grasp.

Let's transform your business together, taking it from good to great with The Works.
+VAT/Month
Growing Business
Are you looking to grow and expand your business but not sure where to start?

With our popular Growing Business service, we provide comprehensive and tailored support to get you on the path to success. Our team of experts provide comprehensive quarterly reviews and individualised solutions for you and your business. We also provide two director personal tax returns and dividend vouchers.

With Growing Business, you get unlimited access to our team for additional help and advice, giving you the edge over your competitors. Growing Business is the perfect solution to help you and your business thrive!
+VAT/Month
Fixed fee, multi-award winning online accounting services for businesses.