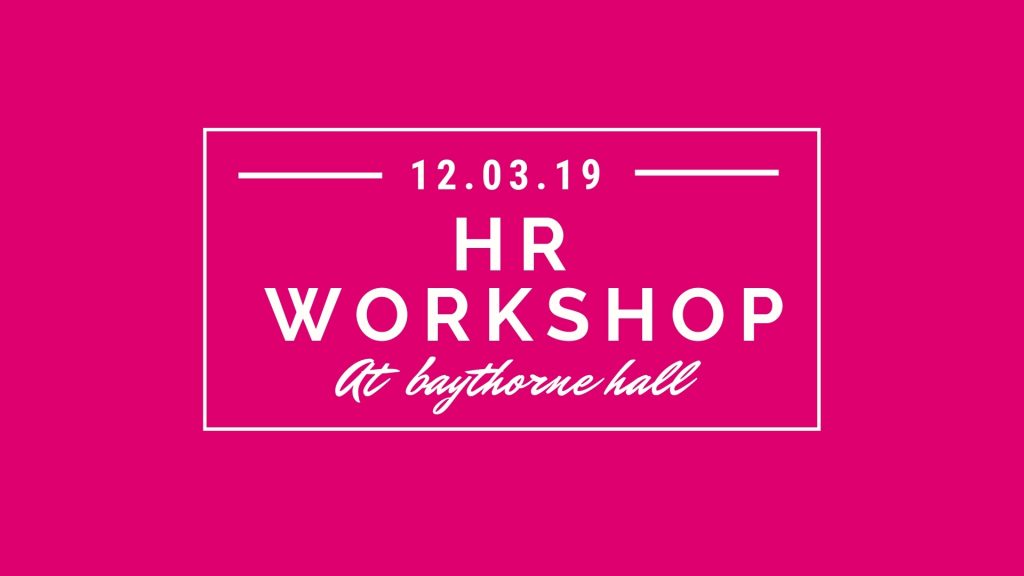 HR WORKSHOP WITH PENINSULA
1 Accounts would like to invite you to our free event for local business on the 12th of March 2019 at 9:30. 
Join our expert HR and health & safety speaker from Peninsula at this brief but invaluable event, which will enhance the way you run your business by giving you the knowledge and advice to resolve any employee challenge.
Event Details
                  Date: Tuesday 12th March 2019    Venue: Baythrone Hall, Halstead, CO9 4AJ
 9:30am – Welcome & Refreshments
10:00am – Seminar
12:45am – Finish with Networking Lunch
Topics covered on the day will include: 
Staff behaviour – Such as performance, attendance, attitude
Contracts & handbooks – Reviewing your documents of employment
Dealing with – Sick pay, maternity leave, harassment and discrimination
Health & safety – Risk assessments, fire & safety policies and procedures
The Good Work Plan 
During this upcoming event, you will discover the latest updates on the new "Good Work Plan" announced by the government on December the 17th, which outlines details of the largest overhaul to employment rights for years and how these changes to legisltion might affect your business in the near future.
Book Now 
Reserve your place by clicking the button below. Alternativly you can email [email protected] and quote 43743C